Dear Parent/Guardian/Carer,
I hope you are well and that your son, daughter or young person is settling into life as a Coleg Cambria student.
As I'm sure you will agree, the past seven months have been a challenging and anxious period for us all but especially for our young people. 
The reason I am writing to you is to provide you with an update, offer reassurance and to make you aware of the measures and procedures we have put in place at the College to help stop the spread of Covid-19.
On Friday 4th September, we received notification from Public Health Wales of a small number of enrolled students having received a positive result following testing for  Covid-19,who have been instructed to self isolate and follow the latest Government advice.
As a precautionary measure and to prevent the spread of infection we took immediate action to instruct an identified cohort (contact bubble) of learners not to attend college for a specified period of time. This action was based on the advice received from Public Health Wales.  
Any students that are instructed to self isolate as part of the Track, Test and Protect Service, can fully engage with learning through our remote delivery method. 
The safety and well being of our students and staff is paramount to us. The college continues to be vigilant following Government advice for Covid-19 in relation to health, safety and hygiene. 
In light of the above, I am also requesting your assistance to emphasise to your son, daughter or young person, the importance of following College and Welsh Government Covid-19 guidance; and to remind them the pandemic is not over just yet.
What we are asking students to do:
Wear a face covering/face mask on public transport and in communal areas of college.

Not only does this help to stop the spread of the virus, it is also respectful to others who could be anxious about the current situation.

Keep their distance from other people and stay 2 metres (3 steps) away

from others when outdoors and in enclosed spaces outside of the home setting (such as in shops). This is especially important both at College and when they are not at College.

Not to share their phone or other devices with their friends.

Surfaces such as that of smartphones or laptops can be an avenue for infection.

Not to share food and drink.

Sharing of food and drink with others can increase the risk of transferring Covid-19. We are requesting that students don't share their food and/or drink with their friends.

Wash their hands regularly.

During the Covid-19 pandemic, one of the essential and most important ways to prevent the spread of a virus is for them to frequently wash their hands with soap and water. We have also positioned wipes and hand gels in numerous locations at College sites and are encouraging students to use them.

Think about others and be respectful.

We are asking students to respect others and adhere to

Government advice

linked to COVID-19 including

social distancing rules. 

Positively Represent.

It is important that students understand the importance of representing themselves and the College

in a positive manner

at all times. This is especially important during break times when students are on college sites or if they venture off site to areas such as the town centre or local shops. It is also key when travelling to and from the College. 

Be a responsible citizen.

At this unprecedented time, we all have a duty to act responsibly, consider those around us and follow the Government guidance in relation to

social distancing

and other Covid-19 related advice.

Stay at home if they, or anyone they live with or anyone in their extended household has Covid-19 symptoms.

If your son/daughter is unable to attend the College due to illness then they must inform the College of the reason for their absence. This can be done through

Student Hub

(click on the Report Absence link at the top of the Quick Links section on the right of the homepage). 
By reporting the absence in this way, your son, daughter or young person's attendance record will be up to date. This is important for reasons such as progression at the College and payment of EMA or Adult Learning Grant.
Parent/Guardian/Carer FAQs
Is your son/daughter/young person showing symptoms of Covid-19 or are they cold-like symptoms? 
To view a video from Dr Heather Payne, a Paediatrician at the Welsh Government, please click here.
What do I do if my son/daughter/young person tests positive for COVID-19?
If your son/daughter/young person has tested positive for coronavirus (COVID-19) then the NHS Wales Test, Trace, Protect service will contact them by telephone. They'll be asked where they've been recently and who they've been in close contact with. Knowing this information will help the College to contact anyone who may have been in contact with your son/daughter/young person. Learners who have tested positive for Covid-19 must not attend College and must follow the latest government advice. Please remember to report your son/daughter/young person's absence through the Student Hub
My son/daughter/young person has come into contact with someone who has tested positive for COVID-19, what should I do? 
If your son/daughter/young person is living with someone who has symptoms or has tested positive for COVID-19 then they need to follow guidance on self-isolation. If they have been identified as a confirmed contact of someone who has tested positive for coronavirus then they will be contacted by the NHS Wales Test, Trace, Protect service. The contact tracer will advise your son/daughter/young person to self-isolate for 14 days from their last contact with the person who has tested positive. In this instance, your son/daughter/young person should not attend College but let their tutor know of the situation so that their learning can continue.
Can my son/daughter/young person still access their classes even if they have to self-isolate? 
Yes they can. We have the facilities to ensure that students can engage virtually with their classes and will follow their usual timetable. If learners attend virtually, they will not be regarded as being absent from College. Your son/daughter/young person's tutor will contact them directly to discuss this virtual learning approach with them and will also check they have the IT equipment they need.
What is the College's procedure if they are made aware of a Covid-19 case?
All students and staff are required to contact the College at the point that they receive a positive test result. Each individual will have been advised to self isolate at home by the Track, Test and Protect Service. As part of the tracking of contacts the Contact Adviser will ask the individual for the details of close contacts to assess who may need to be contacted and advised to self isolate. If an individual or any subsequent close contacts are identified as a student or member of staff at the College, the College receives a notification from Track, Test and Protect Service, and may be instructed to supply contact details. 
If an individual is at College and starts to display symptoms of COVID -19 there are clear protocols in place they will be advised and supported by nominated staff to safely go home and instructed to arrange to have a test for COVID-19. 
What measures have been put in place to ensure my son/daughter/young person is safe? 
The safety of our students is our main priority and College staff have been working hard since the start of the Covid-19 outbreak to put health and safety measures in place. Learning areas and social spaces are set out to minimise contact between individuals, guidance signage is clearly displayed across sites and additional hand cleaning and sanitising areas have been provided. In addition, enhanced cleaning schedules are in place. Measures will continue to be updated in line with the latest Welsh Government guidance.
I would like to speak to someone at the College to find out more and to gain further reassurance. Who can I speak to? 
If you would like reassurances about the measures we have put in place then you can contact us by emailing enquiries@cambria.ac.uk and a member of the team will call you back. In order to enable us to manage your query quickly, please include your name and mobile phone number along with your son/daughter/young person's full name, address, DOB, the course they are enrolled on and the College site they attend or are planning to attend.
Finally……..
The safety and well-being of our students and staff is our number one priority and, as an organisation, we are doing all we can to ensure that our sites are safe. 
During this unprecedented time it is crucial that we all work together. I hope you will join with us to help spread the messages featured at the start of this letter to your son/daughter/young person and all young people. In doing this we will be actively playing our part in stopping the spread of infection in our local communities.
Yours sincerely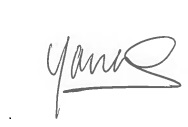 Yana Williams
Coleg Cambria
Chief Executive Officer