Active Cambria supports students mind, body and soul. Working in this holistic approach we can ensure when the students are at college they have the best experience and their lifestyle and wellbeing needs are met. Also, when they leave college they have a good understanding of how to cater for their own wellbeing and make good lifestyle choices.
We do this by offering the following:
Daily Activities
You can view the Active Cambria timetable by clicking here or on the image below.
If you wish to use the Technogym at any of our sites, please fill out the Google Form and wait to be contacted by Donna Welsh.
You must complete an induction, provided by a member of staff, before you can use the gym and all students must be supervised by a member of staff when in the gym.
Donna Welsh will email you with a day for your induction. Don't go to the gym until you have been contacted.
Meditation Apps to Support Your Wellbeing
You can also find meditation music on YouTube.
Women Wednesday at Lifestyle Fitness (Deeside)
Every six weeks 20 ladies can join the programme and trail the gym for free. After the 6 week period if you join the gym you will receive a yoga mat. If you miss two sessions, your place will be given to the next person on the list. To book a slot please fill out the form and wait for an email to confirm your place.
Just Do It January (click to enlarge)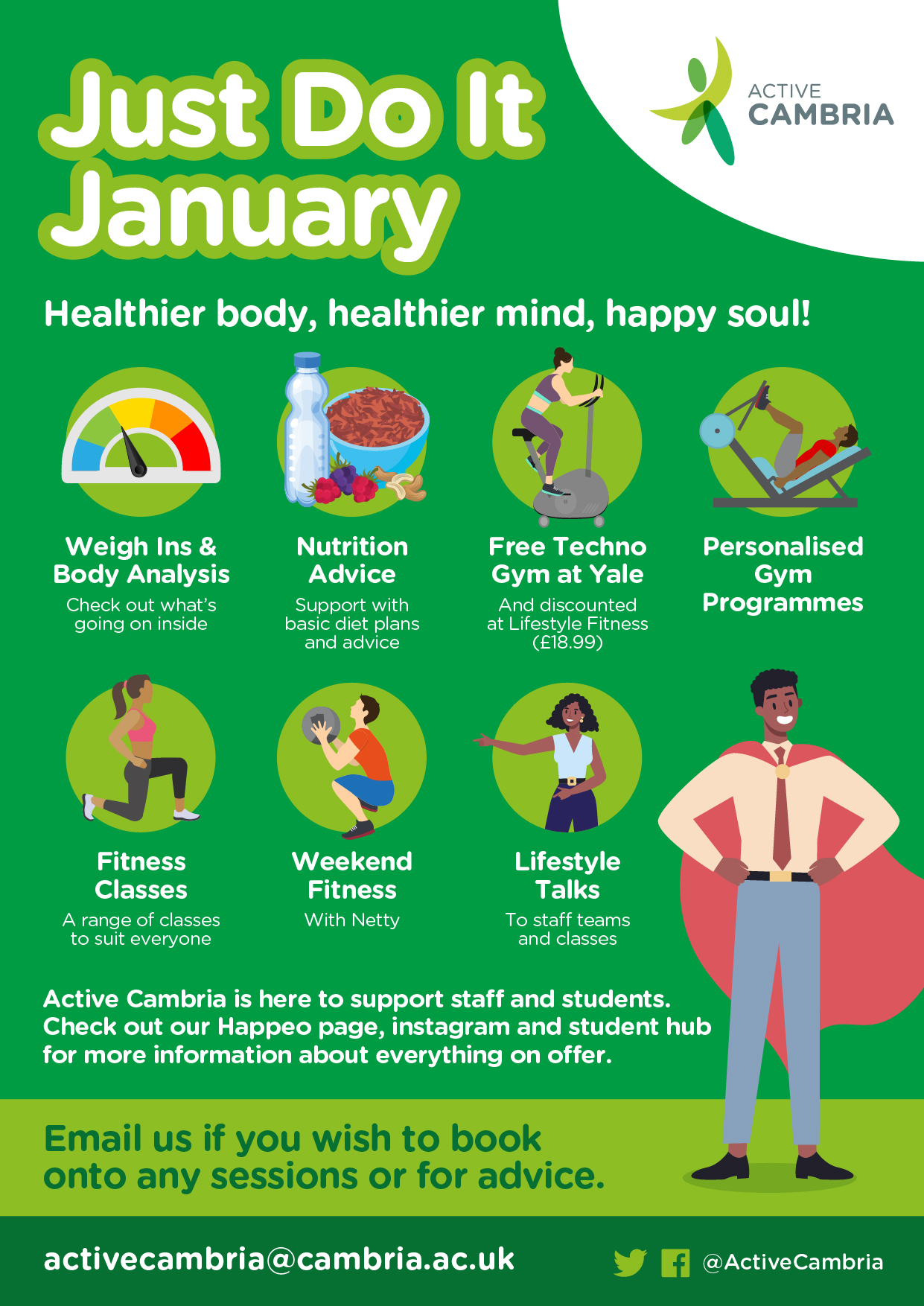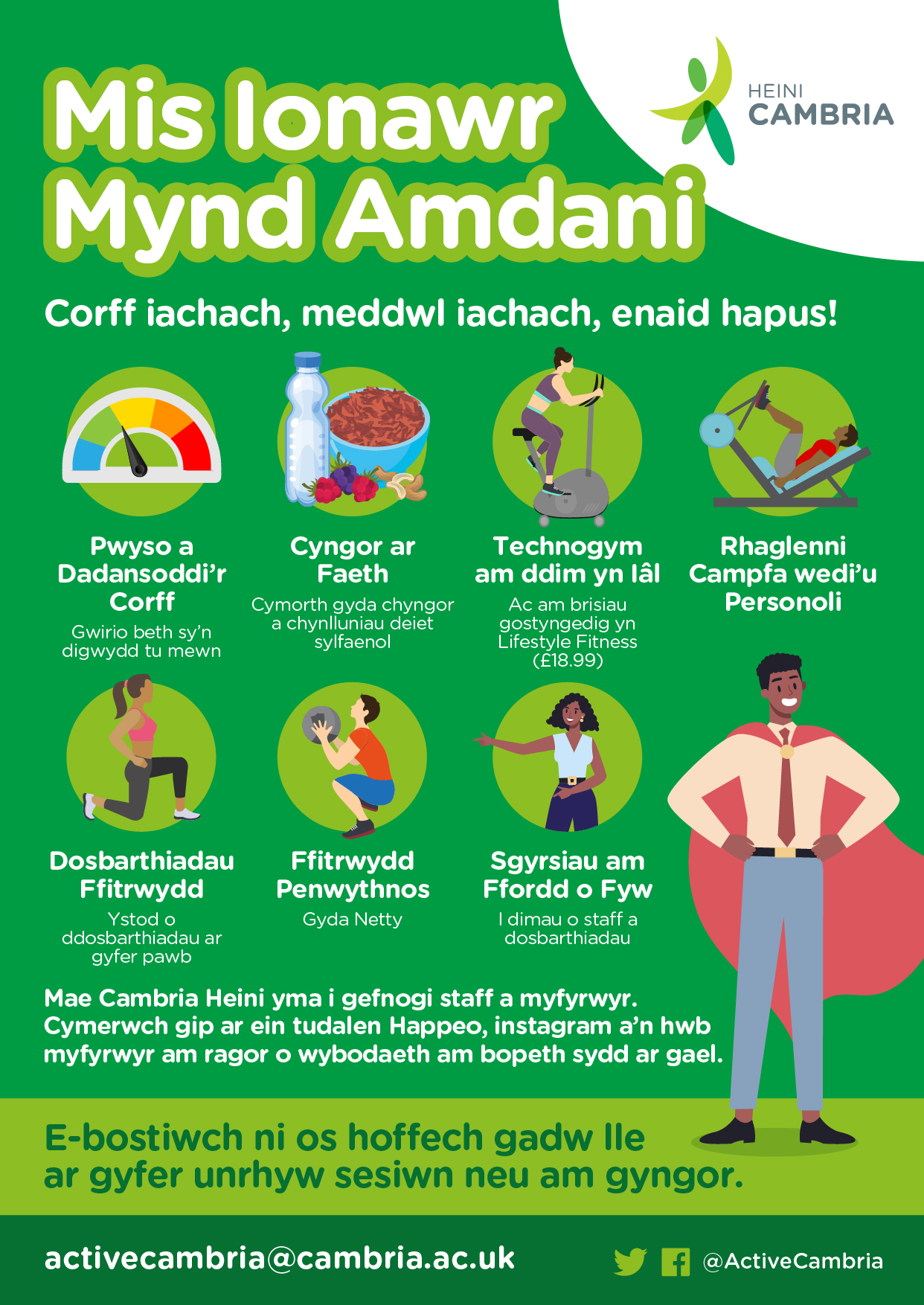 Wellbeing tips such as nutrition, sleep & exercise
Revision & Assignment Tips (click to enlarge)
Additional Resources
Active Cambria Tool Kit Links
If you have any questions or wish to speak to a Active Cambria Co-Ordinator, please contact activecambria@cambria.ac.uk.