Active Cambria
Active Cambria fosters students' holistic well-being, offering a comprehensive college experience that meets their mind, body, and soul needs. We empower them to make healthy choices for lifelong well-being beyond graduation.
We do this by offering the following:
Daily Activities
You can view the Active Cambria timetable by clicking here or on the image below.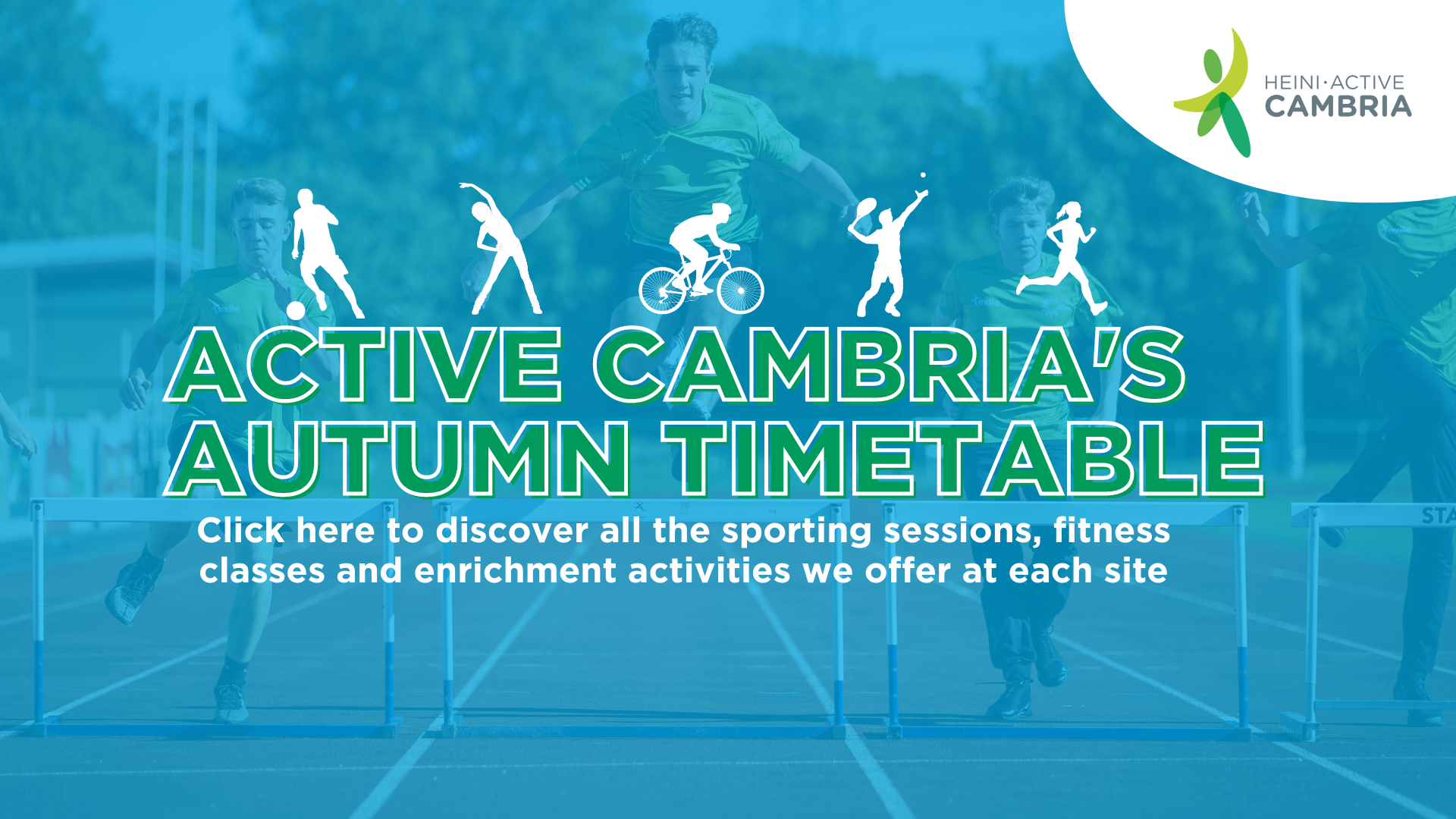 Technogym Inductions
All students need to have an induction before using the gym. Please email activecambria@cambria.ac.uk for an induction.
You will be told how to book on at your induction.
You can not enter the gym without an Active Cambria staff member.
Here is a poster with the gym opening times.
Yale Gym Student Timetable 2023 ENG LR
Meditation Apps to Support Your Wellbeing
You can also find meditation music on YouTube.
Revision & Assignment Tips
Women Wednesday at Lifestyle Fitness (Deeside)
Every six weeks 20 ladies can join the programme and trail the gym for free. After the 6 week period if you join the gym you will receive a yoga mat. If you miss two sessions, your place will be given to the next person on the list.
To book a slot please fill out the form and wait for an email to confirm your place.
Empower Your Health – Educational Videos